The Pokemon game has introduced a very new species – Melton. This unique little mythical Pokemon species is unique and is the talk of the game among players recently. This metal-bodied species is featured with the power of melting metal and absorbing it into its fluid body. 
If you have Meltan, you can evolve it to get an even powerful species that is the Melmetal.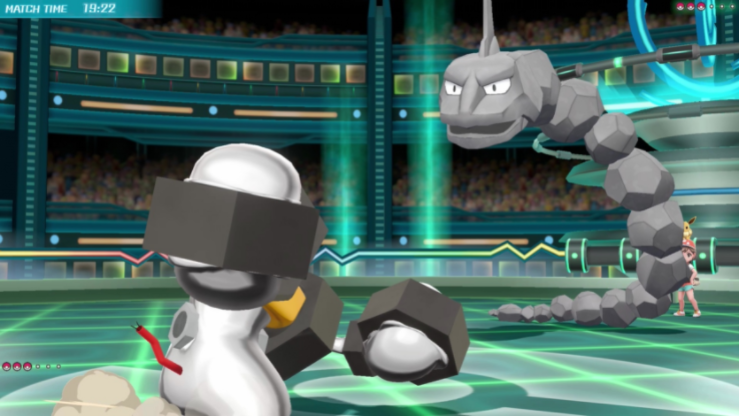 While Meltan first was introduced in Pokemon Go, soon it came up in other games such as Pokemon Lets Go Pikachu, Pokemon Sword and Shield, and many others. 
Due to its electrifying features and powers, players wish to have Meltan surely in their army. 
So, how to get Pokemon Go Meltan? 
You can either get Meltan by completing the Pokemon Go Meltan quest, or Pokemon Let's Go Mystery Box. We'll discuss this in detail further in the article.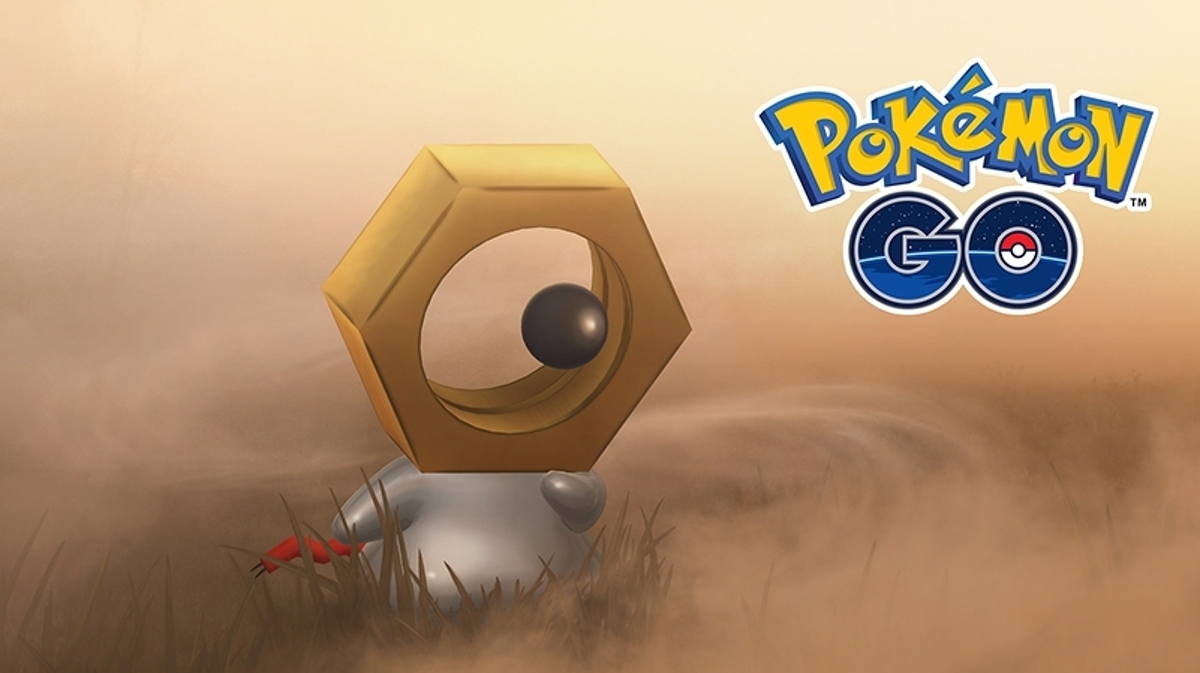 Let us first know some more interesting facts and figures about Meltan. 
Know More about Meltan
Categories:
Meltan comes under the category of Hex Nut Pokemon and the type steel. It is a metal Pokemon and one of the strongest species you will love to add to your list. 
Physiology:
Meltan has a height of 0'08". Though it is tiny, it is still quite powerful due to its features and techniques. It comes with a weight of 17.6 lbs. As it is a highly powerful species, it can get quite helpful for you in the game. 
It is made up of mostly metal and has a fluid metal texture. Mostly, its legs and arms are of liquid texture. 
How Does it Attack Enemies?
This fluid-shaped species uses its arms and legs to attack enemies and liquefy any metal available in front. It liquifies anything, mostly metals, that comes on its way and then absorbs it slowly within its body. Also, Melton has the power to attack through its eyes. 
So, what Meltan do with the liquid metal that it gets from the enemies? The liquid metal is the source from which Meltan derives its energy. So, the more it absorbs such fluid metal, the more energetic and powerful it becomes to attack more enemies. 
How to Get Meltan in Pokemon Go?
There are two ways to get Meltan for your Pokemon Go game. The first method is through the Pokemon Go Meltan quest, while the second method is through the Pokemon Let's Go Mystery Box. 
Method 1 – Pokemon Go Meltan Quest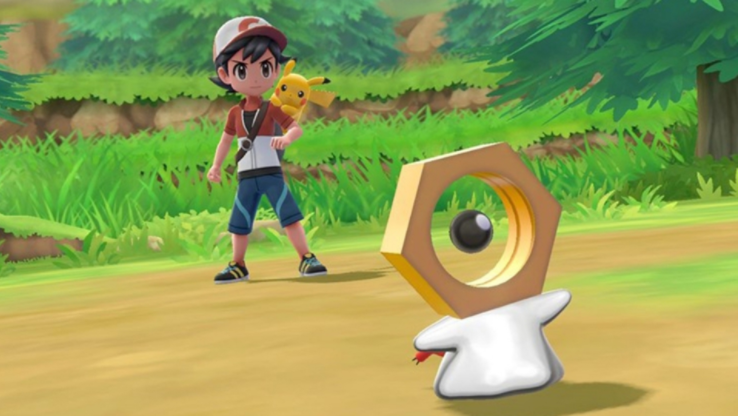 People who do not have a Nintendo Switch can get Melton in their game through this special research quest method. The players can check the Research menu, where they can find the option of Let's Go Meltan. Under this quest, there are 9 phases, and you can have complete three tasks under each phase to continue to the next phase. As soon as you complete the 8th phase, you will see Meltan appearing. You have to complete the tasks of the 9th phase to capture Meltan in the same way how you capture any other Pokemon. 
So, what are the 9 phases of the quest that you need to go for while playing? 
First Phase:
On passing this phase, you will win an incubator along with 10 Pokeballs and 1000 stardusts. 
The three activities under the first phase are to 
spin 5 gyms or Pokestops, 

catching 10 Pokemons, 

transferring 5 Pokemons. 
Second Phase:
Crossing the 2nd phase, you will win a fast TM along with two lucky eggs and 2000 stardust. The three activities of this phase are:
Earning two candies

Making 10 great throws

Hatching 3 eggs
Third Phase:
The rewards for the 3rd phase are 3 max revive, 3 incense, and 10 great balls. The activities here are:
Catching a Ditto

Winning 2 Gym battles

Battling in 2 Raids
Fourth Phase:
The rewards here are 5 rare candies, 5 pinap berries, and 4000 stardust. Activities here are:
Catching 5 steel-type Pokemons

Catching 5 electric-type Pokemons

Earning 5 candies
Fifth Phase:
You can earn 5000 stardust, 5 Lure Modules, and 20 great balls here. You need to perform:
Evolving a Grimer

Catching 5 Gulpin or Slugma

Making 20 great throws
Sixth Phase:
The sixth phase rewards are 10 ultra-balls, 1 metal coat, and 1 silver pinap berry. The activities here are:
Evolving a Magnemite

Catching 5 Exeggcute

Battling in 10 raids
Seventh Phase:
The rewards here are 3 premium raid passes, 1 charged TM, and 10 ultra-balls. Activities are:
Evolving 1 Drowzee

Catching 1 Cubone

Evolving 1 Scyther
Eighth Phase:
This is a special phase because you will encounter Metan for the first time here as a reward. Apart from it, other rewards are a 1-star piece and 8000 stardust. The activities that you have to complete are:
Catching 2 Kabuto or Omanyte

Catching 2 Anorith or Lileeth

Catching 1 Aerodactyle
Ninth Phase:
This is the final phase where you have just one task to catch Meltan. You will be rewarded with 5 Meltan candies, 1 super incubator, 9000 stardust, and 4500XP in 3 lots on accomplishing the task. 
Method 2 – Pokemon Let's Go Mystery Box: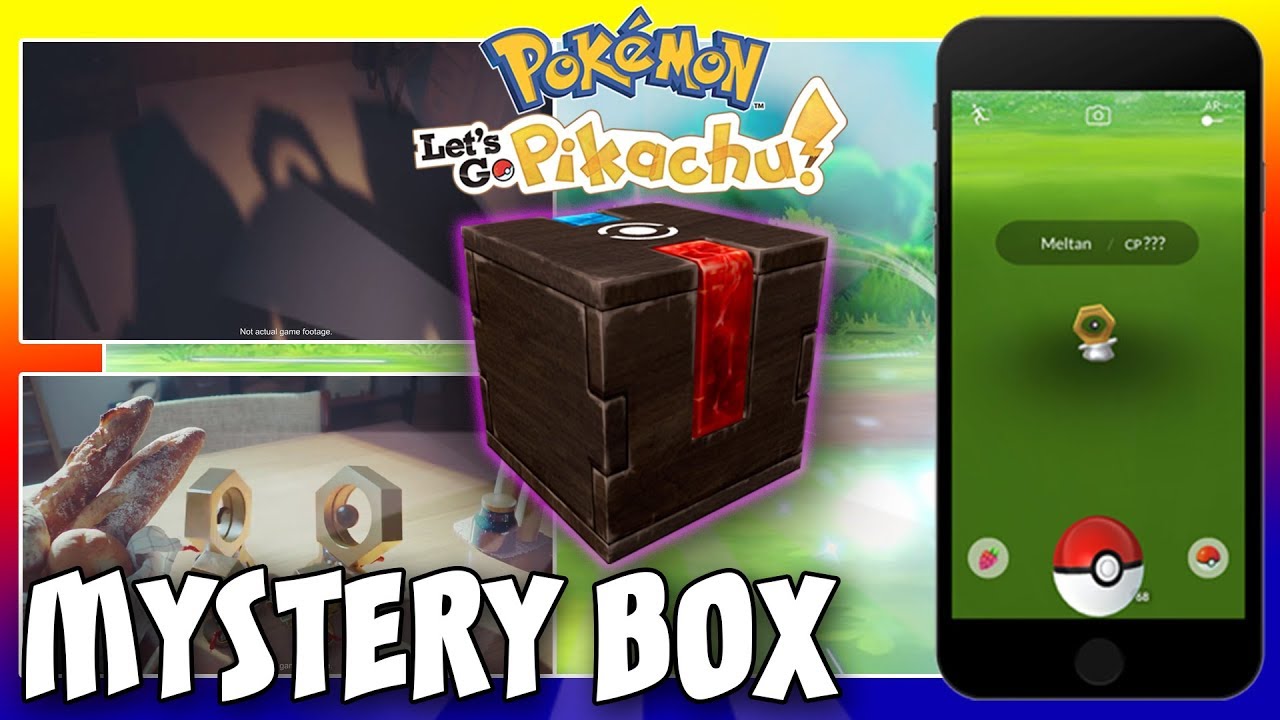 The second method of Mystery Box is much faster than the first one. But to make use of this second method, you need to switch to Nintendo. Also, you should have a copy of either Pokemon Let's Go Eevee or Pokemon Lets Go Pikachu. Apart from this, the players have to complete a major part of the game to reach Fuchsia City.  
Here are the steps you need to follow. 
Step 1 – In Fuchsia City of Pokemon Let's Go Eevee or Pokemon Let's Go Pikachu, go to the travel park.
Step 2 – From here, you have to transfer a Pokemon to Nintendo Switch.
Step 3 – After the transfer, you will get a Mystery Box on your Pokemon Go. 
Step 4 – As you open this Mystery Box, you will see several Meltans to catch, in the similar way how you catch other Pokemons. 
Step 5 – This will last for 30 minutes and catch as many Meltans as possible.
Step 6 – Now transfer one Meltan to Pokemon Let's Go Eevee or Pokemon Let's Go Pikachu and register it in the Pokedex of the game so that you can play on the Nintendo Switch now using Meltan in Pokemon finally. 
How to Get a Shiny Meltan in Pokemon Go?
Whether you are searching for shiny Meltan or any other shiny Pokemon, and if you get it, you will surely get double excited. Once you have started playing after getting Meltan, you can start searching for more Meltan and Melmetal even when you can evolve it from Meltan. The only trick that can help in getting a shiny Meltan or Melmetal is to keep on searching. The more you search, the chance of getting a shiner version increases. 
Meltan Evolving into Melmetal
If you get a Meltan, you will wish to evolve it into a much stronger Pokemon: the Melmetal. This is only possible when you have 400 Meltan candies with you. You can do that in several ways, such as when you walk with your buddy Meltan but the thing here is that you cannot evolve Meltan into Melmetal in Pokemon Let's Go options Eevee or Pokemon Lets Go Pikachu. You need to evolve Meltan into Melmetal in Pokemon Go and then transfer it into any of the switches you play. 
Conclusion
As soon as Pokemon Go discovered and Introduced Meltan, many players started looking for this cute little Pokemon. You can use two different methods to get it and then evolve it into the gigantic Melmetal for more power. You can always watch on YouTube the methods about properly collecting Meltan and then evolving it into Melmetal. Add more power to your pack by catching Meltans, and keep on playing the game with your favorite Pokemon species. Also, you never know; you may get some new updates soon about this new species Meltan in this world of warcraft. 
If you want to get the exact locations of Pokemon in your area, check out our real-time interactive Pokemon map.