Zapdos is a Legendary Pokemon from Generation I. This legendary bird is the mascot of the smallest team of Pokemon Go, that is, Team Instinct. 
If you wish to get Zapdos in Pokemon Go, you need to win it in the raid battles, defeat it, and win it over. Apart from this, there are no other ways to get Zapdos. You cannot catch it in the wild or cannot hatch an egg for it. The only way that you have is to beat it in the raid and then win it over to get it in your Pokedex. 
Zapdos is an extremely crucial Pokemon as it rarely arrives for a specific duration, and it is a raid boss. 
So, what is so special about Zapdos, and why is it difficult to catch Zapdos in Pokemon?
It will be quite interesting to know this. 
About Zapdos
Zapdos is a legendary bird of Generation I, Kanto Region. Being the Team Instinct's mascot, it is also the secondary legendary Pokemon of National Pokedex. It is so powerful that it is the only Lugia that can tame it. Also, it is the only Pokemon that has a regional variant. It is not just an electric Pokemon but also has a shadow form.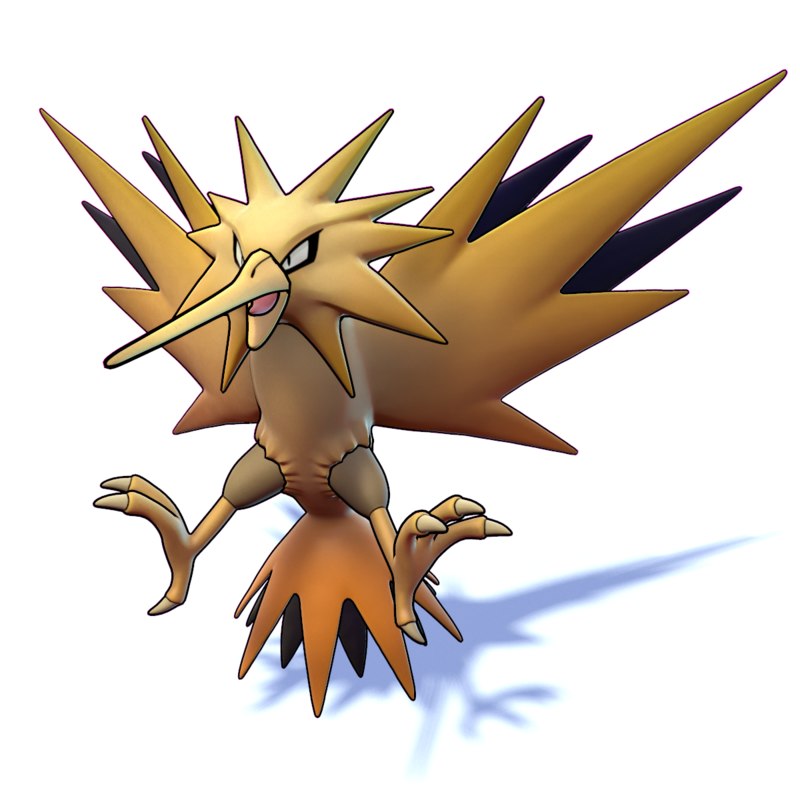 Zapdos is available in its original form in Pokemon Go. Moreover, players are fond of Zapdos due to its power and the fact that it cannot be won over so fast. If you wish to have and tame a Zapdos, you should have a good amount of Zapdos candies. 
How to Find Zapdos in Pokemon Go?
Players can only find Zapdos in Pokemon Go during the legendary Raid Battles. These battles happen each day but at a periodic time. Here you have to be quite alert because you never know when the legendary Raid Battle may start at any time of the day. Moreover, keep noticing the clock ticking at any corner of the screen so that you can guess when the battle is about to happen. 
How to Fight Zapdos?
To fight Raid Battles in Pokemon Go, you have to have a Raid pass. Now, just having the pass will not help you in fighting Zapdos. To battle Zapdos, you must make a whole team of at least 20 trainers. Make sure to have some good trainers with a good amount of experience, especially when you are not a top position trainer or player yourself. Winning over Zapdos is not an easy task. Hence, all you need to a lot of strength and a lot of strategies for it. 
Which Pokemon to Use Against Zapdos?
Apart from making a team of at least 20 trainers, you will require many strategies to win over Zapdos. There are some specific Pokemons in your Pokedex that you can make use of to defeat Zapdos.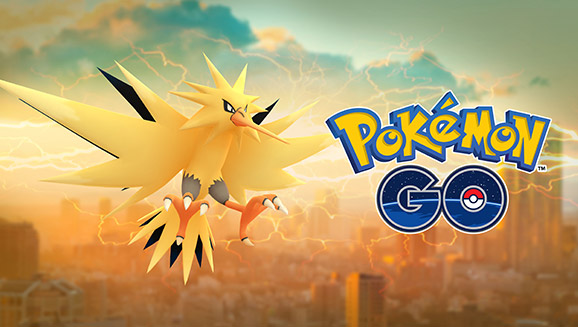 Ryperior:
This evolved form of Rhyhorn is one of the first choices to bring against Zapdos. It takes in the electrically charged attacks from the Zapdos quite conveniently. You should train your Zapdos to know some specific attacks such as Stone Wrecker and SmackDown. 
Mega Abomasnow:
Ryperior is a great counter for non-shadow attacks. If you are looking for second support, Mega Abomasnow is the next option against Zapdos. This grass and ice type Pokemon is excellent combat for the legendary bird. One of the best ways to bring Mega Anomasnow against Zapdos is by training it with Weather ball and Powder snow. 
Mamoswine:
Swinub takes in a good number of candies along with Sinnoh Stone and evolves to this gigantic Momowine. It is an ice type and ground type Pokemon and can take half attacks from Zapdos. Train your Mamoswine with Avalanche and Powder Snow before bringing it in front of Zapdos. 
Rampardos:
The best thing about this Pokemon is that it offers rock-type attacks, and it does not have any such weaknesses that Zapdos can take advantage of. Thus, it is always a great idea to have Rampardos if you are planning to tackle Zapdos. All you need to do is to train it with Rock Slide and SmackDown. 
Terrakion:
This is another Rock-Type Pokemon with no weaknesses. You should train it with SmackDown for the raid. 
Galarian Darmanitan:
It is the best ice type species in Pokemon GO and can take double attacks from Zapdos. Train it with Avalanche and Ice Fang for the raid. 
Tyranitar:
This pseudo-legendary Pokemon participates in most of the raids. Hence, if you are looking forward to raids, you should have a team of Tyranitars. The moves of Stone Edge and SmackDown from this Pokemon work great. 
Glaceon:
Do not go by the look of this sleeky Pokemon, as it works great against the electric attacks of Zapdos. Train your Glaceon with Avalanche and Frost Breathe to make the raid much more powerful. 
Weavile:
It evolves from Sneasale after consuming a good amount of candies. If the Zapdos is not aware of its ancient power, you can easily use Weavile with its powers of Avalanche and Ice Shard. 
Landorus:
This legendary Pokemon is another strong and powerful contender with no weaknesses against Zapdos. Training Landorus with the powers of Rock Slide and Rock Throw can help you in winning over Zapdos. 
While these Pokemons are great already in tacking Zapdos, you can also use other backups for the raid. Some other important backup Pokemons that you can keep are Mewtwo, Golem, Gigalith, Articuno, Omastar, Aggron, and others. 
How to Catch Zapdos after Defeat?
Now finally, you have defeated Zapdos, and it is the turn to catch it. One way is to optimize the squad after getting the golden rash berries and then aim and throw the premiere ball at Zapdos to catch it.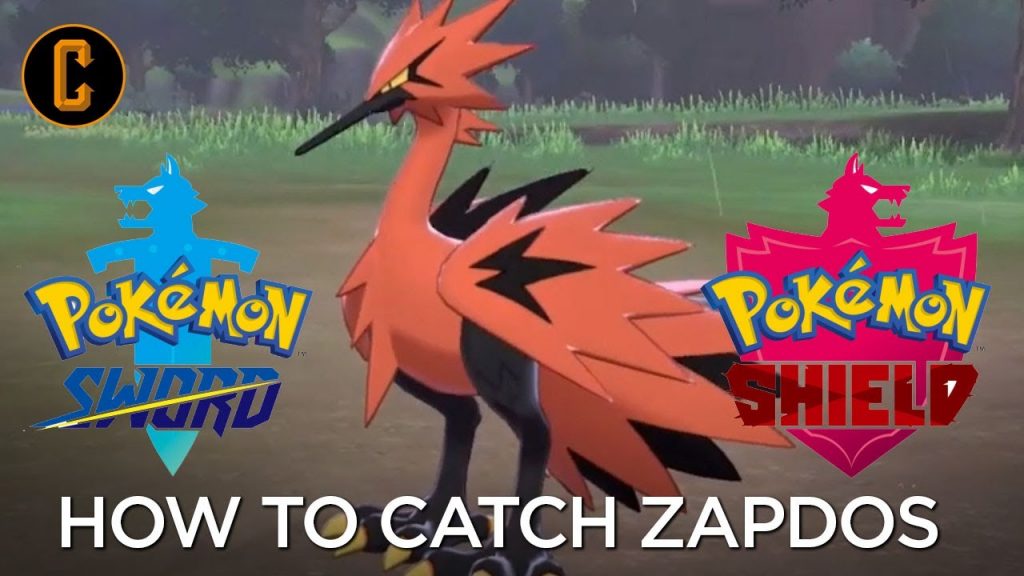 Conclusion
Zapdos is one of those legendary birds in Pokedex that cannot be defeated or caught so easily. It can take up many Pokemons and trainers to bring it down if proper strategies are not used. But of course, it is not impossible. Once you have defeated it, you become a lucky one to have one of the legendary birds in your squad.  
If you want to get the exact locations of Pokemon in your area, check out our real-time interactive Pokemon map.